- Summer Camp -
Camp Natoma Leadership Training Program
Camp Natoma's Leadership Training Program is a skill-building opportunity for teens who are ready to get more than the "camper" experience. Participants are ready to take initiative, work directly with younger campers, learn from staff, and be part of an awesome team! The Leadership Training Program prepares teens to be more than a camp counselor - teens complete the program with increased self-confidence, a toolbox of leadership skills, and an increased awareness of their impact on the world around them.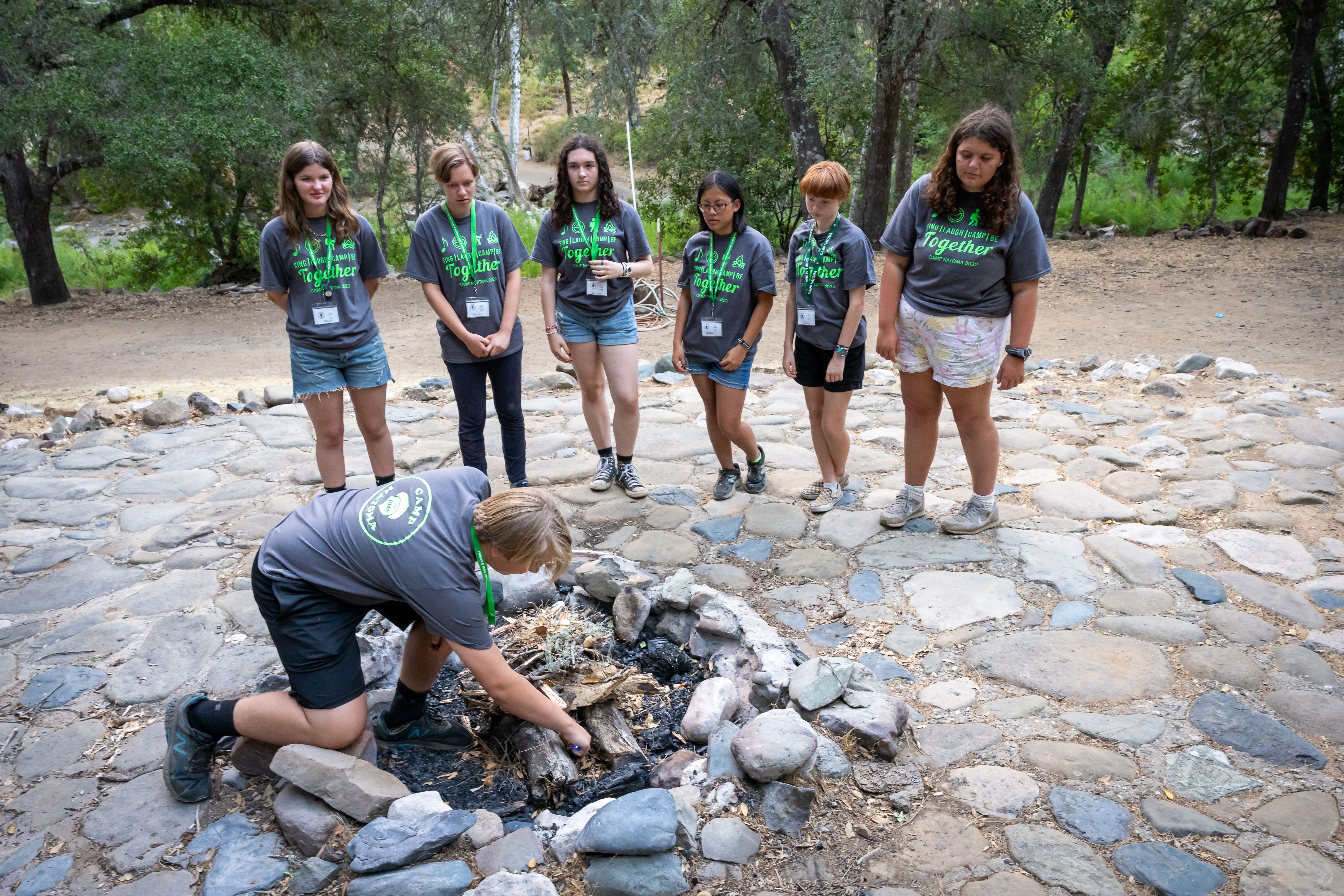 Participants are:
Positive team players
Role models
Enthusiastic about camp
Helpful and friendly
Participants want to:
Learn and practice leadership skills
Try new things
Take on challenges
Discover their potential
Program Levels
Counselors-in-Training
Prerequisite: completed 10th or 11th grade
Sessions: 2 week-long summer sessions within one summer for a total of 4 sessions to complete the program
Outcome: Camp Natoma C-I-T Certificate
The first two weeks, CITs work with a small group of peers and staff mentors to assess their personal leadership style, strengths, and goals. Participants learn the process of cooperative group planning, skills for public speaking, goal setting, problem solving, reflection, and more. Counselors-in-Training practice these skills by leading small and large group activities with the support of camp staff. Participants are role models to campers.

In the second two weeks, CITs work alongside an experienced camp counselor to assist with general camp activities. As a C-I-T, participants form connections with campers and learn how to guide and inspire youth. In addition, participants begin to assess their own strengths and passions and work with a staff mentor to set goal for camp and their personal life, and utilize strategies for growth towards these goals.
Junior Counselors
Prerequisite: completed 10th or 11th grade AND a Camp Natoma C-I-T Certificate
Sessions: Any number of week-long summer session
Outcome: A wider understanding of the Camp Natoma program and the accomplishment of truly giving back to the camp community
Junior Counselors are a unique group of teens who have completed the C-I-T programs and know that Camp Natoma is the place for them to continue to grow and serve. Participants have personalized weekly and daily assignments to help camp! This may include leading songs, assisting in an activity area, joining a team game, or taking on a custom project. Junior Counselors are versatile, confident leaders, ready to jump in and help any where they are needed. After being a Camp Natoma Junior Counselors, teens are very prepared for camp employment, youth work, and leadership roles with peers.
How to Participate
Have a parent/guardian register you for the appropriate camp sessions

Within the registration form, there is a Teen Leadership Program application.Complete and submit application.
A camp staff member will call you to discuss your application and conduct an interview.
Prepare for a meaningful summer of fun and learning!
Contact us if you have questions!
info@campnatoma.org
805-316-0163