- Summer Camp -
2021 Dates & Rates
We're looking forward to summer 2021. We need dirt. And air that smells like air. We need to gather wood and our friends, to make s'mores and sing silly songs. To feel the tiredness that only hiking and playing outside all day in the summer heat brings. To rest our bodies in our cozy sleeping bags.
Since 1941, Camp Natoma programs are ENTIRELY OUTDOORS and SCREEN-FREE, providing an excellent setting for personal growth and rejuvenation. As we approach next summer and Camp Natoma's 80th year, we know that now, more than ever, kids must camp.


Please understand that it is likely we will need to make adjustments to programs, procedures, and policies as we get closer to summer as regulations and recommendations for best practices change. Our team is working diligently with federal, state, and local officials (including the CDC, California Department of Health, and the American Camp Association) as health and safety is our top priority. We will continue to communicate plans for Camp Natoma via our website, as well as emails directly to families of enrolled campers, as we finalize plans for Summer 2021!

We expect the demand for Camp Natoma programs to continue to increase. We recommend you register early to secure your desired session! Waitlist information will be updated at the bottom of this page.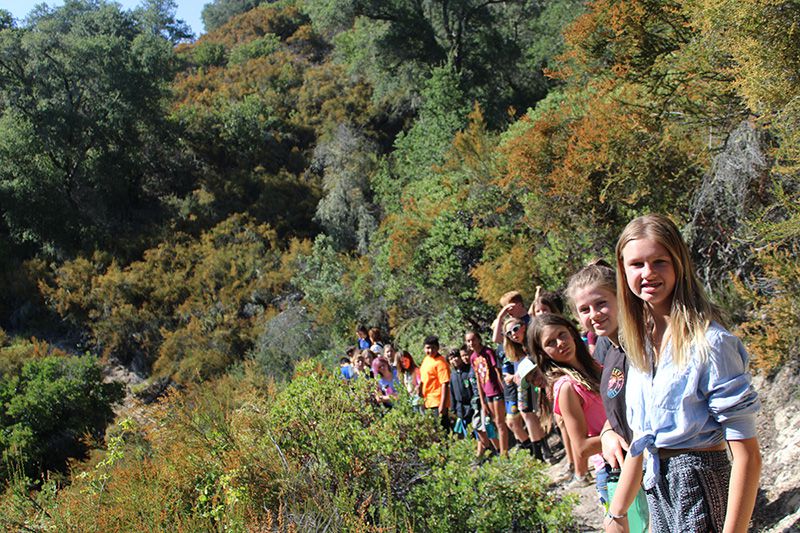 2021 Session Dates
Session #1 June 28 - July 4
Session #2 July 5 - 11
Session #3 July 12 - 18
Session #4 July 19 -25
Session #5 July 26 - August 1
Session #6 August 2 - 8
Session #7 August 9-15

Please note sessions run MONDAY through SUNDAY (6 nights).
Some sessions are forming waitlists for certain age groups - if this applies to your potential camper, please give us a call and we'll see if we can add them to the desired session.



2021 Registration Rates
One Session Registration: $850
Discounts: Sibling, Multiple Session are applied at checkout. Teen Leadership Program (CIT) is $250/session.
How to Register

Create a CampBrain account, complete the registration form, and pay a deposit.
Using your CampBrain account, access additional required paperwork - including very important healthcare forms and pay balance of fees.
Check your email for regular updates from Camp Natoma. Follow @CampNatoma on social media for more camp information and links to current events!
Be sure to read the Parent Info Packet carefully, it contains additional program details, driving directions, a packing list, check-in details, camp policies, and more.

Full payment is required to be received by Camp Natoma by May 1, 2021. Camp Natoma reserves the right to cancel the registration if payments are not received. No refund will be given. Registrations received after May 1, 2021 will need to be paid in full at time of registration.
Healthcare forms will be available on May 1, 2021 and are due by June 1, 2021.

Cancellation & Refund Policy
In 2020, at great financial loss, Camp Natoma changed the existing cancellation policy and was able to offer a full refund to all families that requested it. For the 2021 season, we will not be offering a full refund, regardless of whether we are able to run our camp sessions or not (due to Covid-19, wildfire, or some other circumstance).

Cancellations received prior to May 1, 2021 will receive a refund for registration fees less the $250 deposit.
No refunds will be given for cancellations after May 1, 2021.
Dismissal from camp is not grounds for refund.

Session Availability/Waitlist Information
If your desired session/age group has a waitlist, you can either add your camper to the waitlist, or give us a call to see if we can fit them in to that session group. 805-316-0163.