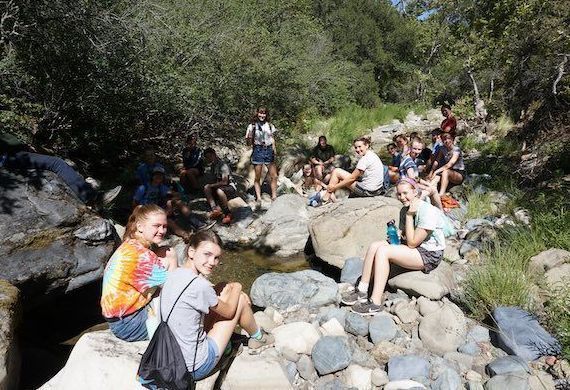 Summer camp can be a place for teenagers to make long-term friends, acquire new skills, and spend time doing exciting activities focused on their main needs: socialization, exercise, mental stamina, and being outdoors.
Going to camp gives teenagers the best chance to do something meaningful during summer and it motivates them to stay active, pursue their goals, and grow a healthy mindset.
We at Camp Natoma organize summer camps for girls and boys from 1st to 11th grades, focusing our activities on the specific developmental stage the kids are going through.
We make sure all their needs are met and they are free and encouraged to use their creativity and push their limits, coming home stronger, happier and more eager to engage in similar hobbies for the rest of the year.
Our outdoor summer camps in the San Luis Obispo area are one of the most successful traditions we have every year, with hundreds of teens participating in our programs and making memories with their friends.

The Importance of the Right Motivations and Actions for Teenage Girls
Teenage years are filled with intense emotions, ambitions altered with the struggle to find one's own identity, future, and wishes.
For teen girls, having a tight support group and being encouraged to experiment in different directions through varied activities in life is very important in girls between ages 7 and 16, when their sense of self-esteem and need to live their own decision are very strong.
As teens or as parents of teens, there are many challenges to balance life when so many important milestones are being touched and everything is intense and sometimes uncertain or confusing.
The activities we do at summer camp and the environment we create are proven to help teen girls build strong bonds with others and help themselves on the path of affirmation and discovery.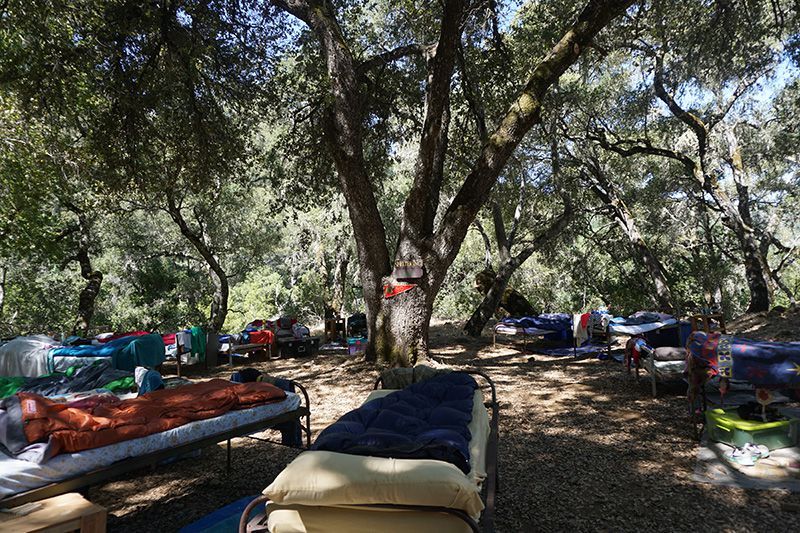 Benefits Of Summer Camps For Teenage Girls
Here are some of the main benefits of joining our Camp Natoma summer camp, results we have witnessed first-hand with all our girl groups that joined for their summer vacation:
● Developing social skills: social skills are useful throughout one's life, and they are so important in a teenager's development! At our summer camp, teens are encouraged to socialize, speak their mind and get out of their comfort zone while feeling safe and supported the whole time. Our camping staff is fully trained on how to facilitate friendships and ultimately help teen girl campers connect and have a blast while learning new skills.
● Increased independence and confidence: girls create new habits and learn how to make their day productive and worthy by choosing their activities and partners. By making decisions about their day, girls gain confidence and teach themselves how to overcome difficulties. For example, through our overnight summer camp and community, girls learn throughout the camp experience to explore, adventure, have fun, make friends and contribute to the community. This helps teenage girls develop as individuals and really gives them an environment to increase their independence in a healthy and fun way.
● Learning empathy and helpfulness: empathy is something we learn until adulthood, and our summer camp activities give girls plenty of chances to practice it. For example, our overnight summer camps are completely outdoors and screen-free, providing an excellent setting for personal empathy and rejuvenation.
● Having Fun and making life-long friends: our summer camps activities are designed to encourage our girl campers to have fun and build friendships and build camaraderie with their peers. Summer camp activities range from arts and crafts, archery, teambuilding group games, swimming, hikes and creek walks, outdoor cooking, singing silly summer camp songs, sleeping under the stars, and much more!
● Increasing resilience: our outdoor adventures and activities help teens push their boundaries and find plenty of things they didn't know they could be good at. The summer camp experience for teens is rewarding and many girls report learning how to be more independent and a lot of campers make friends and memories that last a lifetime.
● Learning Important Life Skills: campers, parents, and leadership staff regularly say that one of the best things about Camp Natoma is that teen campers are completely "unplugged" from technology, and fully immersed in nature and fun activities. This outdoor summer program for teenagers enriches the camper's perception of the world, invigorates them, and sparks curiosity.
● Home away from home: Many campers report that Camp Natoma is their second home. The traditions and supportive community make it a welcoming environment for all kids. All our staff is highly trained and qualified to guide the teen summer campers in team-building activities, facilitating new friendships, and supporting new opportunities for improvements in self-confidence, adventure and self-reliance.
Need More Info?
Are you interested in joining one of our overnight summer camps for girls or are you a parent who wants to tell more about this awesome experience to their teen daughter? Contact us for any questions you may have and visit our website and browse our picture gallery, program presentations and testimonials and many more.
We are always excited to meet our fresh participants and greet the girls we already know from the previous years.
We are proud to say that Camp Natoma feels like a big family and each summer sleep away camp gives us new ideas and energy for the next one.
Learn more about our summer camps here and if you're ready to enroll click here.