- Support Us -
Volunteer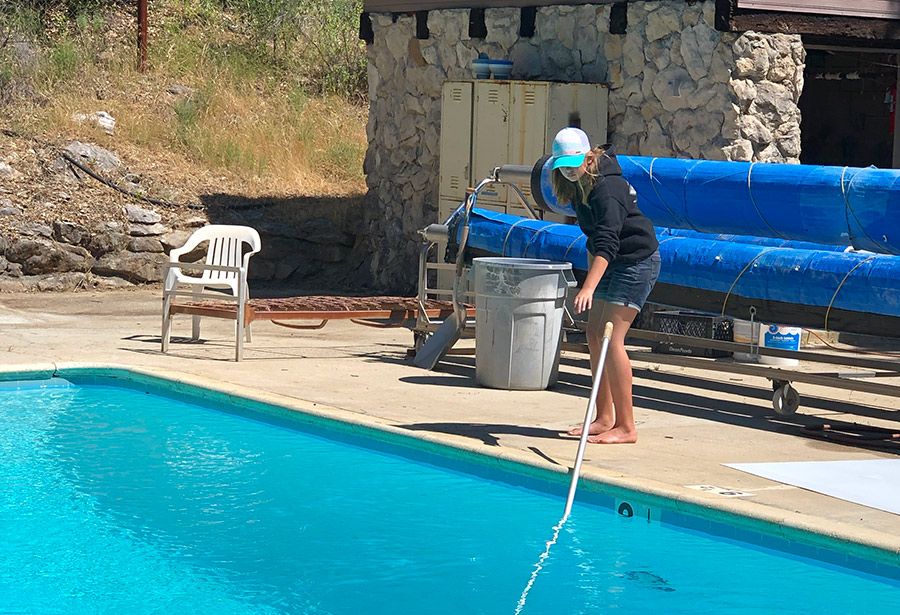 Camp Service Days
We want to share the beauty and excitement of camp with Camp Natoma families and community members.
April and May is the time to get facilities ready for summer fun!
September and October is the time to work on new projects!
Would you or your family enjoy camping up at Natoma for a day, or a weekend? Would you be willing to lend a hand to volunteers working on projects all around camp?
When?
Weekends & Weekdays - Contact our Director of Operations to find out about the next Camp Service Day opportunities.
Spring 2023 Dates TBA
Day trips and overnight camping accommodations are available.
All volunteers must caravan into and out of Camp Natoma with a Director at one of the designated times, due to one-way, private road use policies. Choose the IN and OUT times below that work best for you and your family. The Director of Operations will confirm your caravan time at sign up.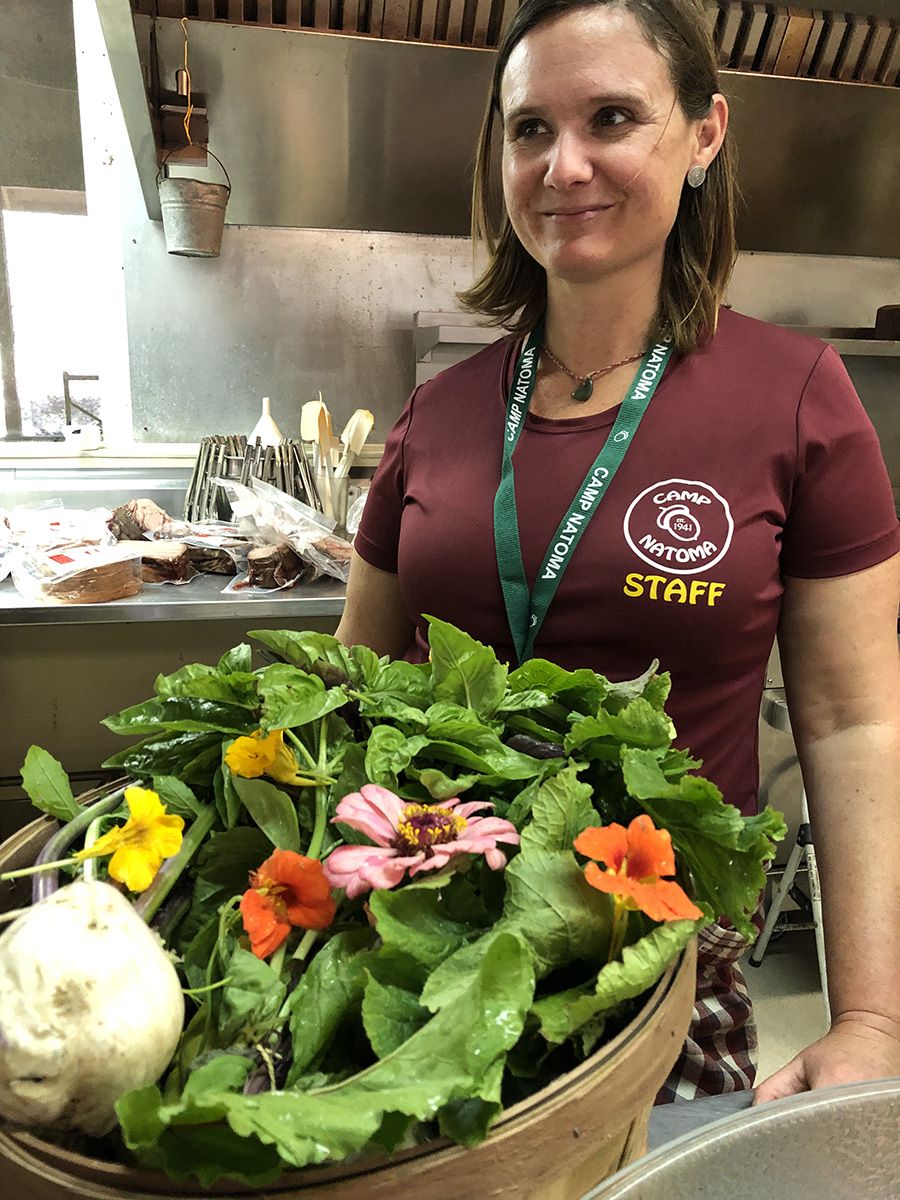 Summer Session Volunteers
Weekly Positions
Camp onsite Sunday - Saturday
Medical: Oversee the health clinic and help keep campers and staff healthy and safe. Must be a California licensed RN or MD.
Kitchen: Assist full time kitchen staff with food prep, serving, dishwashing, and general kitchen/dining hall tasks.
Maintenance: Assist Camp Ranger and Director of Operations with facilities maintenance, improvement projects, and daily tasks.
Saturday & Sunday Positions
Luggage Truck Driver: Use your pick-up truck to assist the transport of camper luggage between Camp Natoma and Thacher Winery
Bus Driver: Experienced commercial licensed drivers who are able to drive a 47 or 72 passenger school bus to and from Camp Natoma on Saturdays and Sundays in June, July & August, and for community events.
Alternate Bus Driver: Experienced commercial licensed drivers who are able to drive a 47 or 72 passenger school bus to and from Camp Natoma and available on-call.
What Can I Expect as a Session Volunteer?
When are volunteer applications due?
Volunteer applications are available January 1st. Positions are filled throughout the spring, it is recommended that applications are submitted by May 1st to allow time for processing.
When will I know if I have been accepted as a volunteer?
After your application has been received, you will be contacted to set up a phone interview. After screening and background checks, assignments will be made. You will be contacted as soon as possible.
When do I need to arrive?
Meet at Thacher Winery on your session start date at 1:00pm. You'll be introduced to the staff and assigned to afternoon duties. If you need to arrive at a different time this must be arranged with the Director of Operations in advance.
What should I wear?
Generally shorts and T-shirts are acceptable. Sturdy hiking shoes are recommended for hiking around camp. Pants and personal work gloves are advised for maintenance volunteers. Waterproof shoes (ie. Crocs, Keens, or rubber boots are recommended for dishwashing duties!)
Where will I sleep?
Most volunteers will sleep in Starkie's Camp with non-counselor staff members. This may be mixed-gender housing, single gender campsite requests can be accommodated. Medical staff volunteers will reside in the "Nursie" cabin. Campers may not enter staff/volunteer campsites. Volunteers are not permitted in camper sleeping areas unless performing assigned duties.
When do we eat?
Meals are served in the dining hall with the campers and staff. Meal times are 8:00 a.m., 12:15 p.m., and 6:00 p.m.
When do I work?
Work times and responsibilities vary according to your volunteer assignment. Kitchen assistants typically report to the kitchen around 6:30am. Medical staff are on-call at all times, but begin medication distribution at breakfast. Other volunteers typically start their assignments after breakfast.
Can I spend time with my child(ren)?
In order to minimize homesickness and provide a full camp experience for all campers, time with your affiliated campers is limited. Children or affiliate campers of volunteers shall not be provided opportunities or privileges beyond activities included for all campers. This protects the experience of all campers, as watching other kids get special time/attention or other from volunteers can be extremely disruptive. We understand the desire of volunteers to check-in on their campers and we ask that this is done during large group activities and during times permissible by supervising program staff.
Do I get time off?
Time off is to be worked out between you and the Director of Operations. We encourage all volunteers to enjoy daytime and nighttime activities when possible; however, due to staffing and other requirements we cannot guarantee that you will have time off when you request it.
What do I do during the evenings?
We encourage volunteers to join Evening Fire from 7:30-8:30pm and subsequent night activities. There's also an opportunity to help in the office or socialize with staff in the evening hours. Camp curfew is 10:15pm.
Who do I contact if I have a problem?
The Camp Director can help you at anytime.
Other Ways to Get Involved
Promote Camp Natoma!
Social Media
Share Camp Natoma content! Like the post! Comment!
Distribute Brochures
Know of a business where families might like to learn more about Camp Natoma? Click here to request brochures or other promotional materials.
Request for a Speaker
Are you part of a service club, business group, PTA, Booster Club, Scout troop, or other that would like to learn more about Camp Natoma? Can you welcome a speaker to an upcoming meeting? Click here to request our Executive Director, Emily Zbin, to present at your upcoming meeting!
Connect with local businesses
Know of a business that supports the mission of Camp Natoma? Ask them to be a sponsor! Click here for Business Sponsorship Program info!