- Support Us -
Business Sponsorships
Friends of Camp Natoma Inc. request annual sponsorships from local businesses to provide a foundation for camp operations. The camp programs and maintenance of the rustic campground depend on volunteers and donations.
Business Sponsorships allow program fees to remain affordable for families.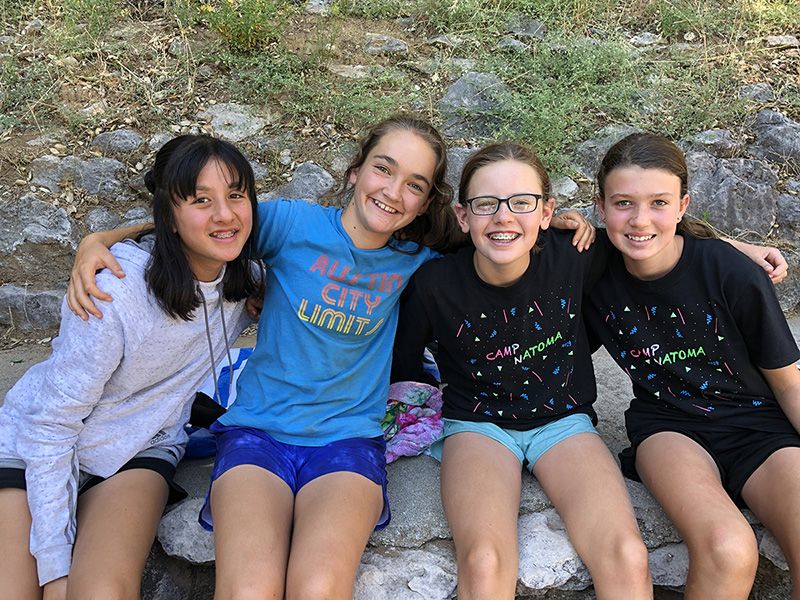 Levels of Support
All sponsorship levels also include the business recognition of the General Sponsor.
General - $500
Operational support for Camp Natoma
Business Logo Banner displayed at check-in
Business Logo on website "Business Sponsors" marquee
Two annual shout-outs with direct links on Camp Natoma social media
Director's Dinner - $1,000
Sponsor the event that provides parents a unique visit to Camp Natoma
Business Logo displayed as event sponsor in event promotional material
Business Logo Banner displayed at event
Pool Splash Sponsor - $1,000
Supports costs of pool maintenance and annual equipment replacement
Business Logo Banner displayed at camp pool
Social media business tag on all pool pictures
Camp Natoma Road Sponsor - $2,500
Supports annual road grading of 3 mile private access road, other road repairs, tree trimming, and power line safety inspections
Banner displayed at all Natoma events
Bus Sponsor - $5,000
Supports registration, licensing, maintenance, and fuel costs associated with operating a camp bus
"Sponsored by & logo" decal affixed to a camp bus
Social media business tag on all bus-related posts
Staff Sponsor - $10,000
Funds the extensive, high quality training and certifications for seasonal staff
Recognition in Parent Info Packet
Logo Included in every Natoma newsletter as a "major sponsor"
Leadership Training Program - $15,000
Funds the comprehensive leadership development program for high school students
Recognition in Parent Info Packet
Logo Included in every Natoma newsletter as a "major sponsor"