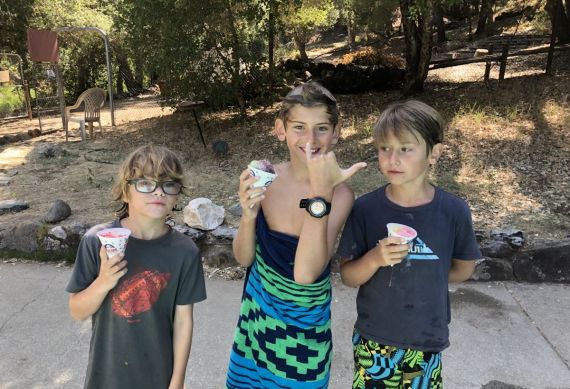 Hello Camp Natoma families!
It has been an unusual summer at Camp Natoma, but we are happy to be able to share some good news with you, even though we are still saddened by the loss of regular camp programs. We currently have a partnership with Chaco Footwear which provides a 25% of your purchase as a donation to Camp Natoma when you use our link. We are preparing for our 2nd Annual Family BBQ - I hope you will browse the upcoming online auction. Fun family experience packages will be available alongside one-of-a-kind Natoma items and local wine and gifts. If you have something to donate for the event, please contact me ASAP. Tickets for delicious meals are available online now!
We are excited to debut a brand new website this fall. Embedded in the new design will be an amazing new registration system! We expect this will make the camp registration process easier and better with several new options for streamlining sign-up.
I am most excited about our Fall Kids' Hiking Series. Online registration is open now - but hurry, spots are very limited! A day of hiking at Camp Natoma this Fall will surely bring smiles to your campers.
As we all prepare for a very different school year, I'd like to best wishes for happiness and health to you and your family on behalf of all of us - staff, volunteers, and our board of directors. We can't wait to announce 2021 programs soon!
Sincerely,
Emily Zbin