- Camp Natoma -
Our Mission
Camp Natoma is a rustic, overnight experience for youth. Campers connect with the natural world through outdoor living and hands-on nature exploration, set goals and try new things, express their creativity, develop independence, self-esteem and cooperation, and interact with positive adult mentors.
- Connect As Humans -
Outdoor Living
Camp Natoma promotes the healthy experience of outdoor living. Staff amplify the joyful experiences and activities of summer camp to break down social and cultural barriers and help campers connect as humans. Friends of Camp Natoma, Inc. is an organization that opens outdoor camping as an opportunity for all youth, creating a diverse environment where each individual is deeply cared for and respected. Camp Natoma staff are committed to shaping this summer community as a place for youth to grow.
- Camp Natoma -
Our History
Camp Natoma was founded in 1941 when the Natoma Council of Camp Fire Girls purchased 200 acres in the Adelaide district west of Paso Robles. At the time of purchase, the land was completely unimproved. The first summer, under Director Gladys Cooper, campers ate all of their meals outside, fished in the creek and swam in a swimming hole created by a sandbag dam.
Volunteers spent hundreds of hours to transform Camp Natoma into a lasting fixture of summer fun on the Central Coast. They built a burlap-covered dining hall, built a dam in the creek for a swimming hole, cleared brush for campsites, improved the road, and even built a gravity-fed water system. Eventually, an adjacent 160 acres with a spring were purchased.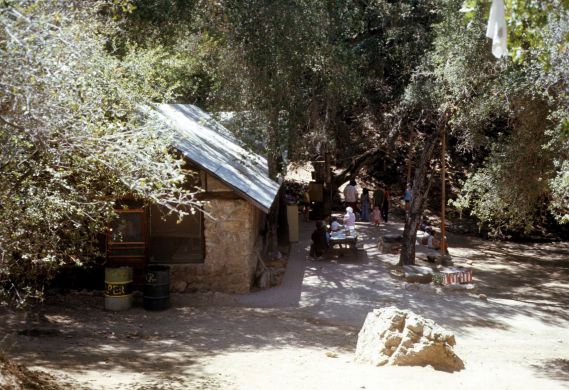 - Camp Natoma -
Improvements
Over the years, some permanent improvements have been made to the site, however the camp remains rustic and embedded in nature. Campers and staff now enjoy a permanent dining hall with a full kitchen with electricity and a few flush toilets. One of the most enjoyed parts of camp is the 25-yard swimming pool completed in 1971. In 2004, a twisting enclosed water slide was added.