- Camp Natoma -
Annual Events
Restaurant Night
April 18th & June 5th, 2023
Come on down to the Broad Street Giant Grinder Tuesday, April 18th, for a community night in support of Camp Natoma! Enjoy a great sandwich for a great cause from our friends at the Giant Grinder!
Join us on June 5th from 12-8pm for a delicious pizza dinner fundraiser at Woodstock's in downtown SLO! Mention the promotion and up to 25% of the proceeds will go to supporting Camperships at Camp Natoma.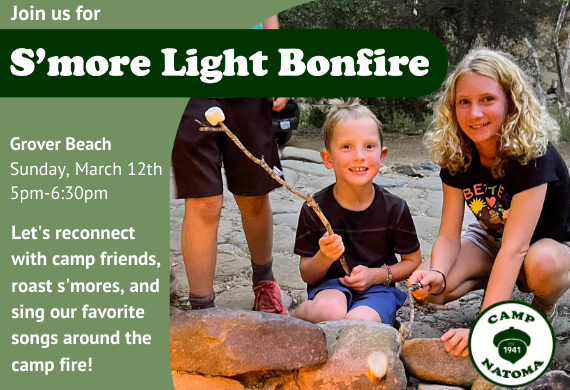 S'More Light Bonfire
CANCELED - March 12th, 2023
Join us for a night of s'mores, songs, and camp friends around the bonfire! Let's celebrate daylight savings together, because you know what that means... Summer is on its way!
Do you have a friend who is interested in summer camp? Bring them to this event and they will receive $25 off when they register for camp this summer! Campers who refer their friends will be gifted credit to use at Trading Post this summer.
Free event. Donations appreciated.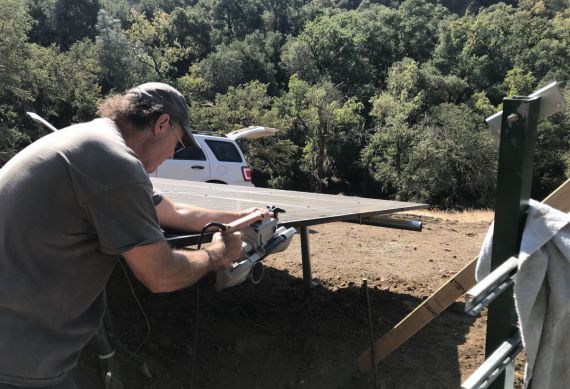 Service Days
Spring & Fall
Bring your family, coworkers, or friends to Camp Natoma to work on a facilities project. In the spring, help us get camp ready for summer programs. Tasks include weed-wacking, cleaning, campsite prep, and more! In the fall, lend a hand on a special project. Projects have included kitchen renovations, roofing, painting, and more!

Contact us to participate in May or September & October 2023
Learn More
Director's Dinner
June 3rd, 2023
An evening for parents to visit Camp Natoma for a tour of camp from the directors. Enjoy a wine and cheese happy hour followed by a classic, first-night-of-camp spaghetti dinner in the Dining Hall. This is a great opportunity to get to know Natoma and the camp leadership staff. Transportation provided from Templeton aboard the camp bus.


End of Summer Splash
August 2023
Celebrate summer by coming back to Camp Natoma for a Pool Party!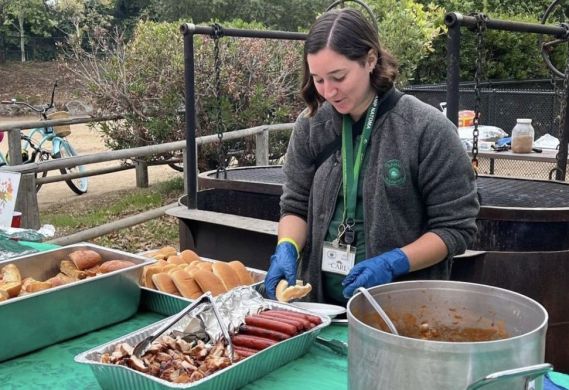 Fall Family BBQ
October 2023
Each October, Friends of Camp Natoma hosts a fundraiser BBQ! An afternoon of families connecting and enjoying live music and games for the kids. A delicious BBQ and silent auction raise funds for Camp Natoma facilities projects.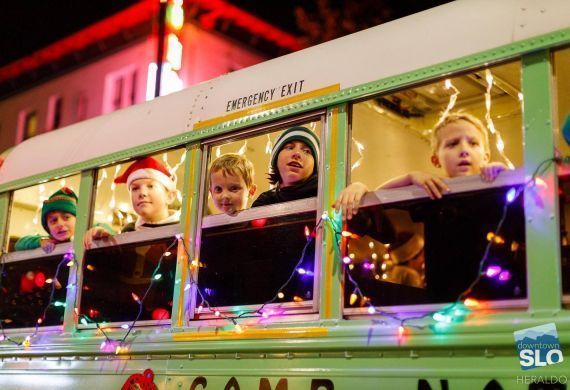 Holiday Parades
December 2023
Join us aboard the Amotan Express decked out in holiday lights and decorations as we cruise through the SLO and Paso Robles Holiday parades in style! Sing camp songs with your friends and share the spirit of Camp Natoma with our community.